We get our veal calves off the farm from other Dairy farmers who do not keep veal.  They are usually a  Dairy or Dairy/Beef  cross type of calf.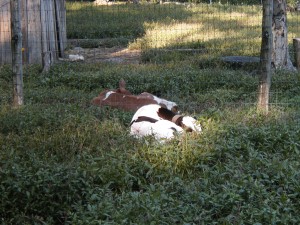 Our veal calves are fed a diet of fresh squeezed milk and any forage products that they choose.  They are  allowed to run and play in sun and rain with our Dairy does.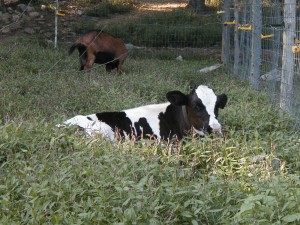 When the time is right we deliver the veal to either a custom or USDA facility which ever type you need.  Final destination delivery can be arranged
We now stock, USDA processed veal for sale, picked up at the farm.  Contact us for prices.  In supply: Veal Cutlets, Veal chops, Ground Veal, Veal Shanks.