We raise locally bred purebred and cross bred hogs and gilts.  They are raised humanely, without  the use of hormones or growth stimulants.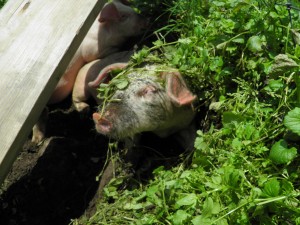 Our feeder pigs get free choice grain, fresh milk, garden and farmstead surplus.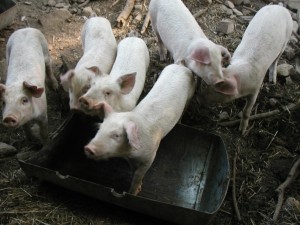 When they reach the market weight of 200 pounds (or the size to your order) they are delivered to a Custom or USDA facility.  The custom facility offers smoking for hams and bacon.
Four sets of six pigs a year with Early spring, mid-summer, fall  and mid-winter delivery times.
Deposits are required.