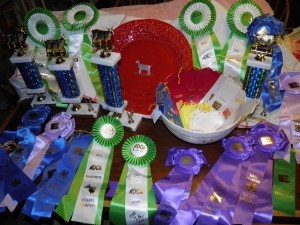 We currently have ADGA registered Alpine, LaMancha and Toggenburg milkers.  We no longer offer registered buck service.  If you need help in finding a herd sire we know of several breeders in the area and would be glad to help you find stud service for your girls.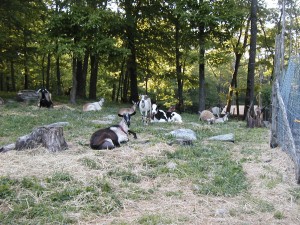 We enjoy sharing our goats with our friends and extend our love of goats by showing them at local agricultural fairs.  Connecticut Agricultural Fairs are a fun place to meet new people and swap stories with friends who show their animals too.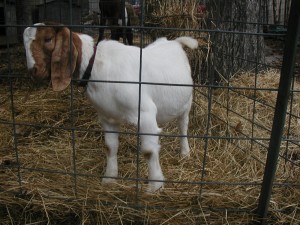 To improve our goat meat products we have taken to using Boer Breed Bucks with our Dairy Does.   If you would like to try Chevon we usually have some in the freezer.  A very lean meat, sweet and delicious.
We are now offering, at the farm, USDA processed, one pound packages of Ground Goat.