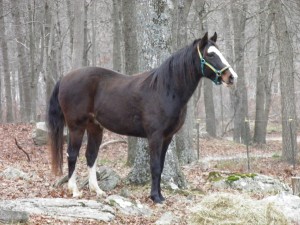 Do we hear you need to give us a call?
PLEASE NOTE WE DO NOT HAVE CELL PHONES.  NO TEXTING. THANK YOU.
lesczczynski    @(at)  att.net ,
 This is our electronic contact information if you would like to know more.
(area code) EIGHT, SIX, ZERO.887.3329
The barn phone number if you need to talk to us.
We are a very busy, small operation and it may take a day or two, perhaps three to get back to you.  Most often we will get back to you within 48 hours.
Please note that there is a reason for the odd captioning of the e-mail address and the telephone number.  We have decided to avert unsolicited contact by automated systems.
Please call for current pricing and availability of product.
Send deposit amount via mail made out to:
Donna Lesczczynski
395 Forsyth Rd.
Salem, CT. 06420