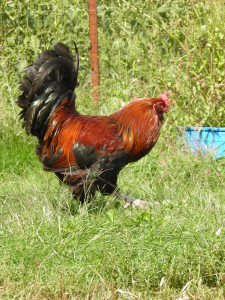 WE WILL BE PARTICIPATING IN TWO FARMERS MARKETS THIS SEASON:
FIELD OF GREENS IN GROTON, AT WASHINGTON PARK, STARTING TUESDAY JULY 11 – OCTOBER 31ST 2017, RUNS FROM 3 – 6 PM.
OLD SAYBROOK FARMERS MARKET, 210 MAIN ST, STARTING WEDNESDAY AND ALSO ON SATURDAYS,  JUNE 24 – OCTOBER 28 TH, 2017, RUNS FROM 9:00 – 12:30 PM.
Our Ducks are laying eggs again, call to pre-order since we will be hatching Ducklings this year again.
Market weight hogs (dress around 200 lbs) available for those who have wanted some pork for their freezers.  We can have them custom or USDA processed for you.
WE HAVE POUSSIN AVAILABLE IN LOTS OF 12-35.  THREE WEEK INTERVALS.  CUSTOM PROCESSING.  WE ARE ALSO GOING TO BE PUTTING SOME 5-7 POUND CHICKEN INTO THE FREEZER SO YOU MAY HAVE CHICKEN DURING OUR "TURKEY" MONTH.  BACK TO FULL CHICKEN PRODUCTION BY MID JANUARY 2017.
WE HAVE FINALLY PUT SOME CHICKEN INTO THE FREEZER.  1 pound up to 8 pound CHICKENS.
We have limited amounts of our specialty poultry available.  We work on a first ordered basis.
*********NOW IS THE TIME TO PLACE YOUR ORDERS FOR THE GROWING YEAR 2017*********
When you see "SOLD OUT" next to the product there are NO more available until  the next growing YEAR.  Now taking 2017 orders.

Turkey – 20

Duck – 30

Goose – 20

Chicken – Small batches every 3 weeks.  We are now growing Chicken for the freezer.  Order the weight range you would like now.
We will be putting some chickens and ducks into the freezer for those who requested them.
Since there were no deposits made, first come first served rule applies.
Please make all checks for deposits to : Donna Lesczczynski
Mail to: 395 Forsyth Rd. , Salem, CT. 06420
BUT WAIT THERE IS MORE….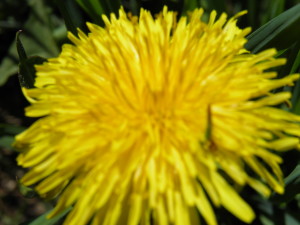 On Farm sales:
***FREE DELIVERY WITHIN 30 MILES OF THE FARM WITH THE PURCHASE OF 250.00 WORTH OF PRODUCTS.***
USDA BERIAH LEWIS FARM GROUND BEEF,  5 lb packages and 1 lb packages, Sirloin Steaks, Rib Steaks, T-Bone and Porter House Steaks (a few packages of Tenderloin Steak). We have beef Breakfast sausage bulk, Mild Italian, Corizo and Breakfast, in bulk 1 pound packages.                                                       
***ALL STEAKS ARE CUT 1 1/4 INCHES THICK***

***NEW OFF THE FARM SALE OF SOELTL FARM PORK, OFFERING, SHOULDER STEAKS, PORK CHOPS, HAM STEAKS AND BACON AND COUNTRY STYLE RIBS.******

USDA SOELTL FARM MILK FED VEAL ONE POUND PACKAGES of ground Veal, Veal Cutlets, Veal Chops, SHOULDER STEAKS and Veal Shanks.

USDA SOELTL FARM GOAT GROUND MEAT 1 LB PACKAGES,
GOAT PRIMAL ROASTS: FRONT, RIB,  (approximately 2-3 pound package) 
We have products available as dog food.
DUCK EGGS.

CHICKEN EGGS.
AS ALWAYS, WE ARE GRATEFUL FOR YOU CONTINUED SUPPORT.  THANK YOU