Soeltl Farm started as a family run homestead where we raised good wholesome natural food for our family.  Friends tasted the products we had and decided to have us raise some for them.  Word has spread and we now raise a limited amount of animals a year for those who are choosing healthier and naturally raised meat products.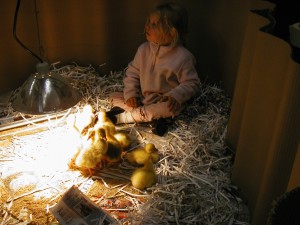 We raise our products the same way we would for our family but with you in mind.  We use constant care and maintenance as our first line of defense.  Keeping our animals happy and healthy only makes our job easier. Never any growth hormones, stimulants or constant antibiotic use.
Soeltl Farm is a proud supporter member of:
New London County 4-H
CT. Farm Bureau
CT. NOFA (signed Farmers Pledge yearly since 2007)
CT. Grown
Buy CT. Grown
Dinners at the Farm – River Tavern – OTTO Main St. Chester CT.
The Oyster Club  – Water St. Mystic CT.
The Engine Room – Holmes St. Mystic CT.
Grass and Bone – Main St.  Mystic CT.
OSA – Main St. Middletown CT.
CT. Farm to Chef
Thank you for stopping by.